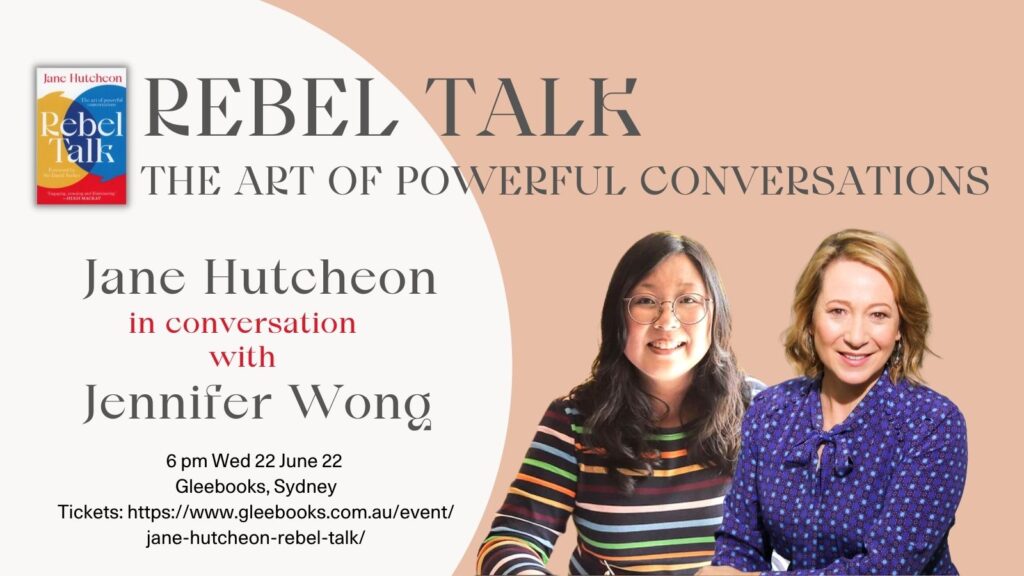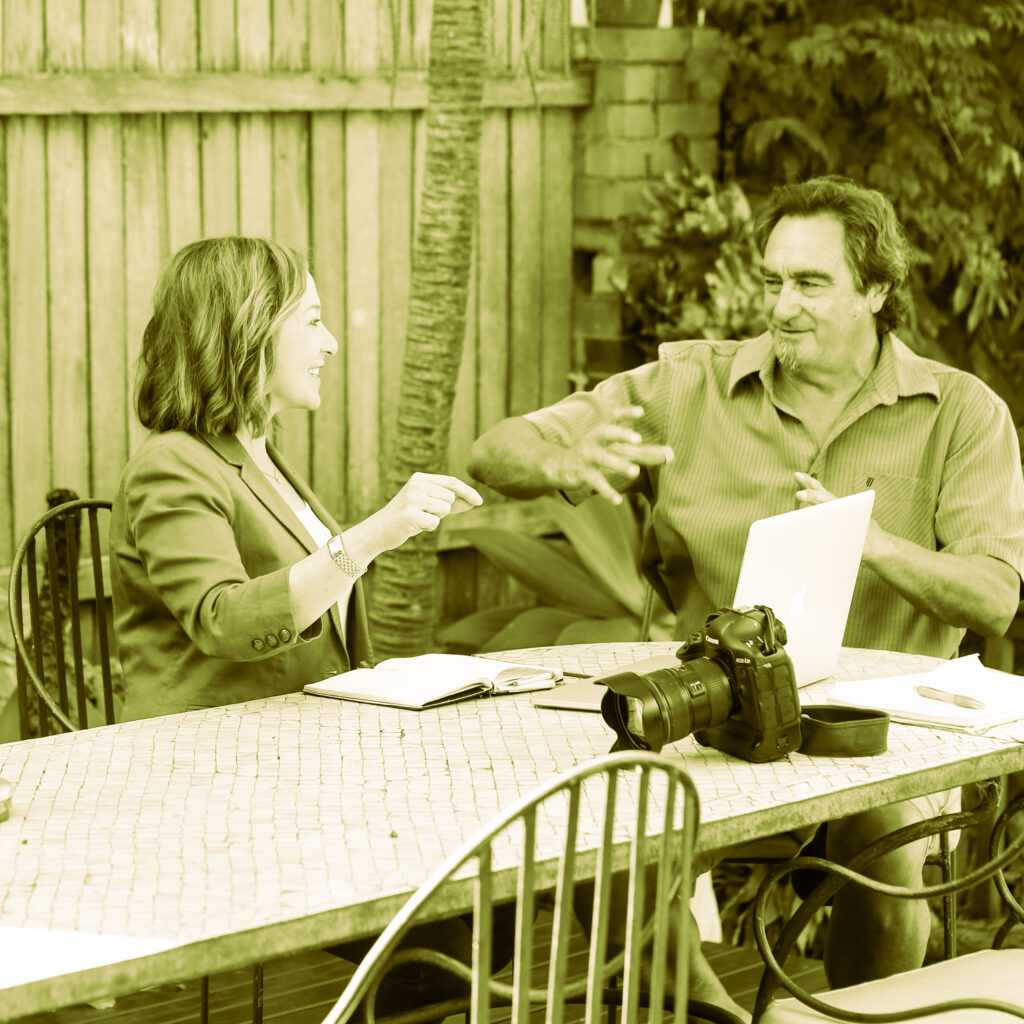 When: Wednesday 22 June 2022 6 pm for 6.30 PM
Where: Gleebooks, 49 Glebe Point Road, Sydney, NSW 2037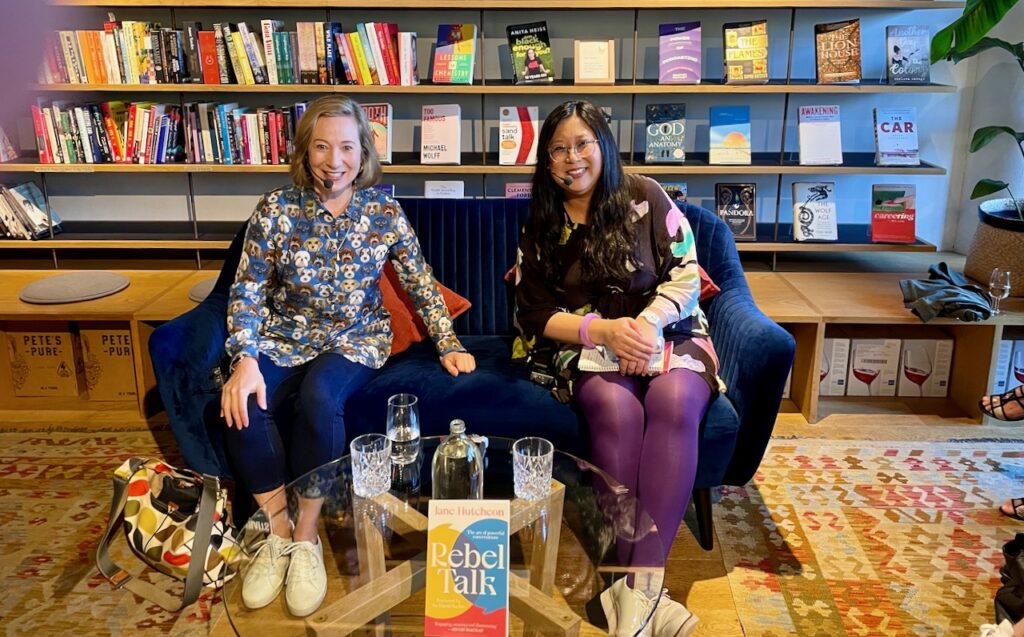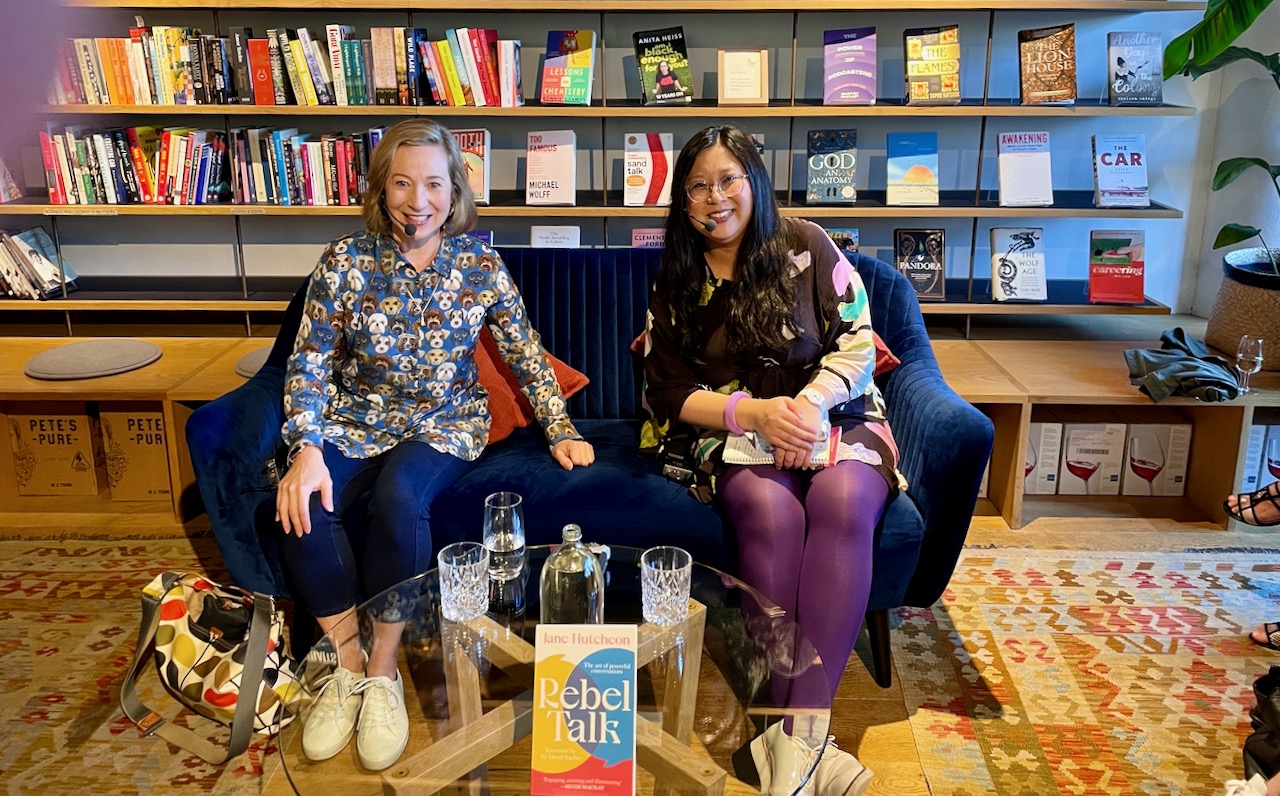 Join Jane in conversation with comedian, writer and presenter Jennifer Wong.
Conversation doesn't come easy to everybody, but it is at the heart of our lives. With a bit of reflection and practice, broadcaster Jane Hutcheon believes we can elevate our conversations to a new realm.
Her new book, Rebel Talk is an invitation to shake off the numbness and dig deep into our own conversations; to find our inner rebels. Most of the problems in society stem from our conversations being in a state of decline. We'd rather criticise remotely, attack anonymously or simply avoid having dialogue altogether. Ignoring problems doesn't strengthen us. In fact, we need to create our own mini-rebellions so we don't have to live under the umbrella of anxiety and shame. If we taught ourselves to speak up, what impact would that have on our mental health, loneliness and inequality?
"Engaging, amusing and illuminating, this book draws on Jane's rich experience in the art of guided conversations and distils the wisdom acquired from her brilliant career in journalism."
— HUGH MACKAY