West Banksy: the Palestinian Territories Part 2
After our Sea Stones & Stories group left Ramallah on our quick visit to the Palestinian Territories, we entered Bethlehem from the Shepherd's Field where an angel was said to have announced the birth of Jesus.
Unlike many travellers to the Holy Land, our group wasn't part of a pilgrimage but some of us quickly became converts of a different kind.  I've always enjoyed the graffiti art of the Palestinian territories, so seeing Banksy in Bethlehem seemed to be a good fit.
This was the first Banksy our group saw: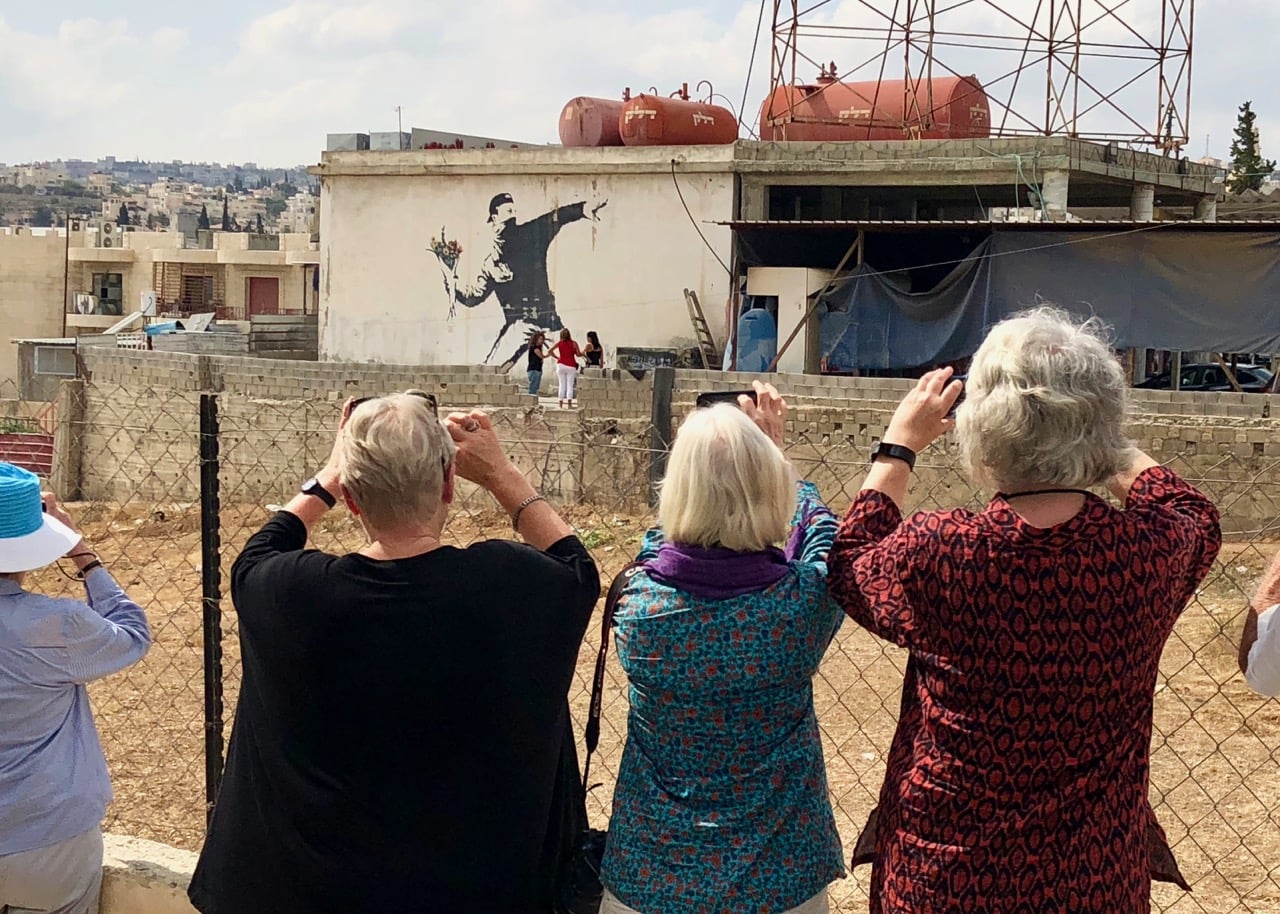 Banksy has had a decade-long connection with the West Bank city since he 'decorated' part of the Israeli security barrier.  He's been in the news recently after an auction of his work where he made his famous 'Girl with a balloon' artwork self-destruct.
Destruction and renewal are themes we found in the artwork within his Walled Off Hotel, a boutique establishment directly across from Israel's concrete security barrier.  The tiny exhibition inside the hotel was well-worth the visit.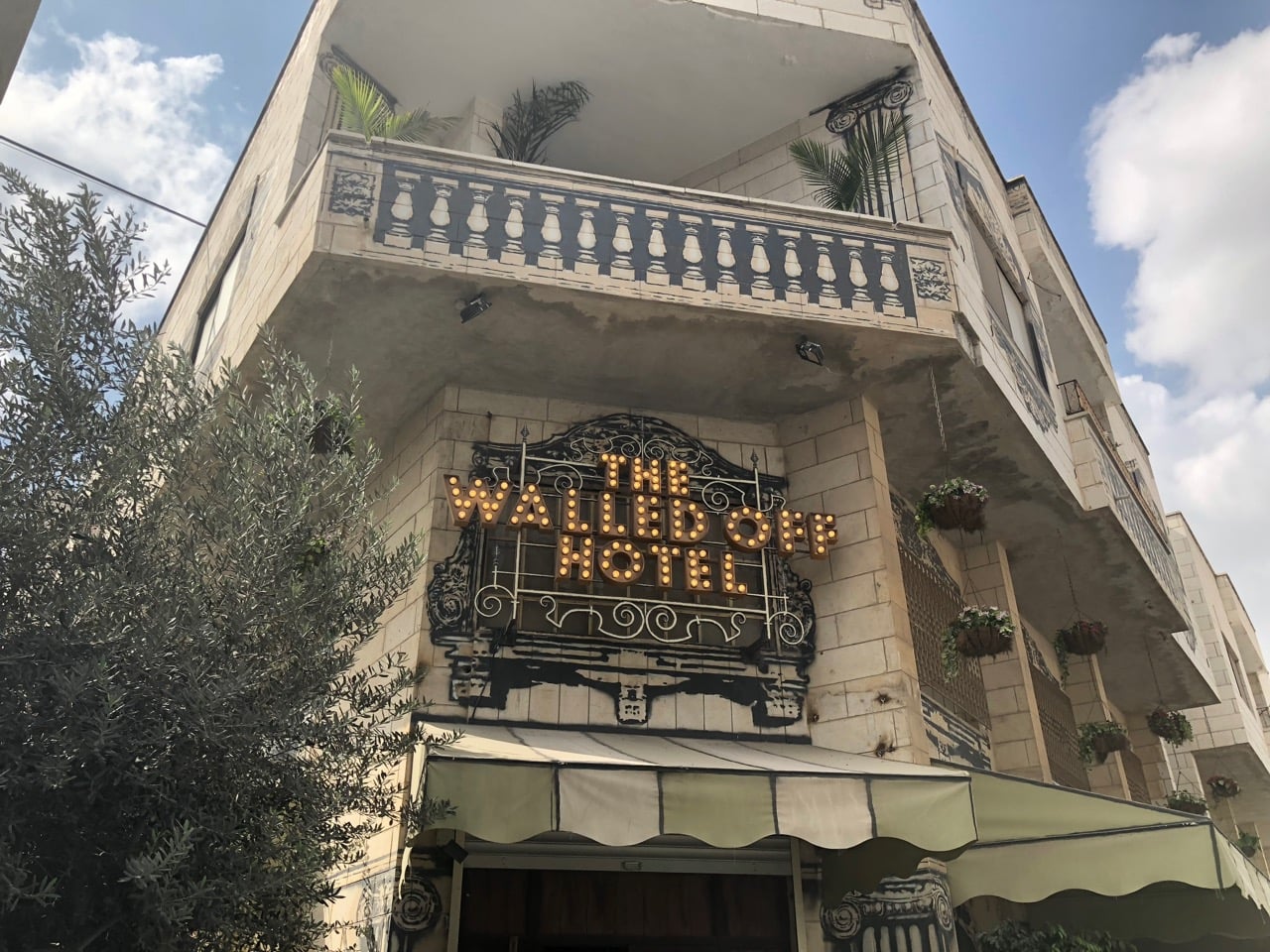 Walled Off Hotel, front view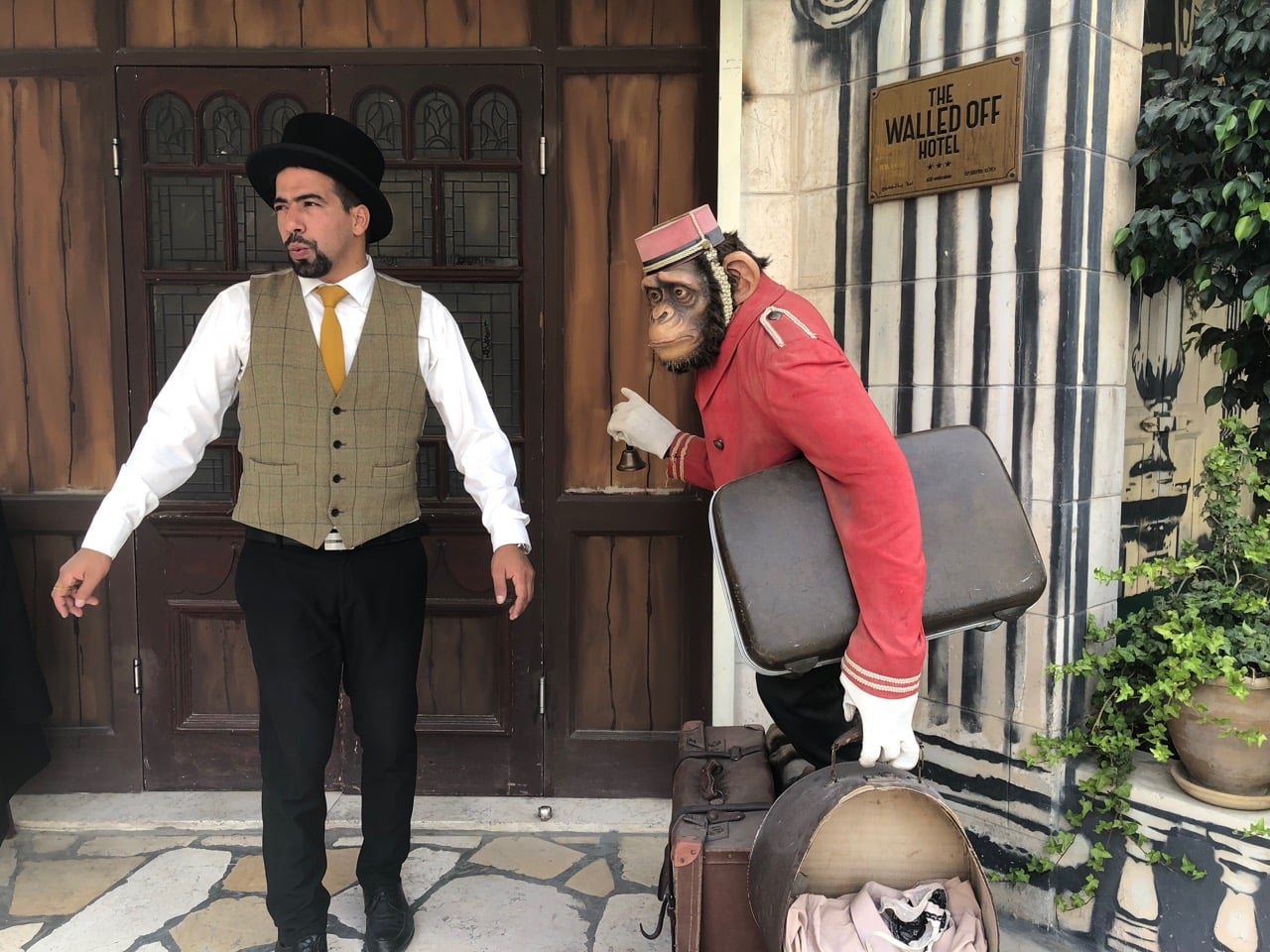 Concierge, on the left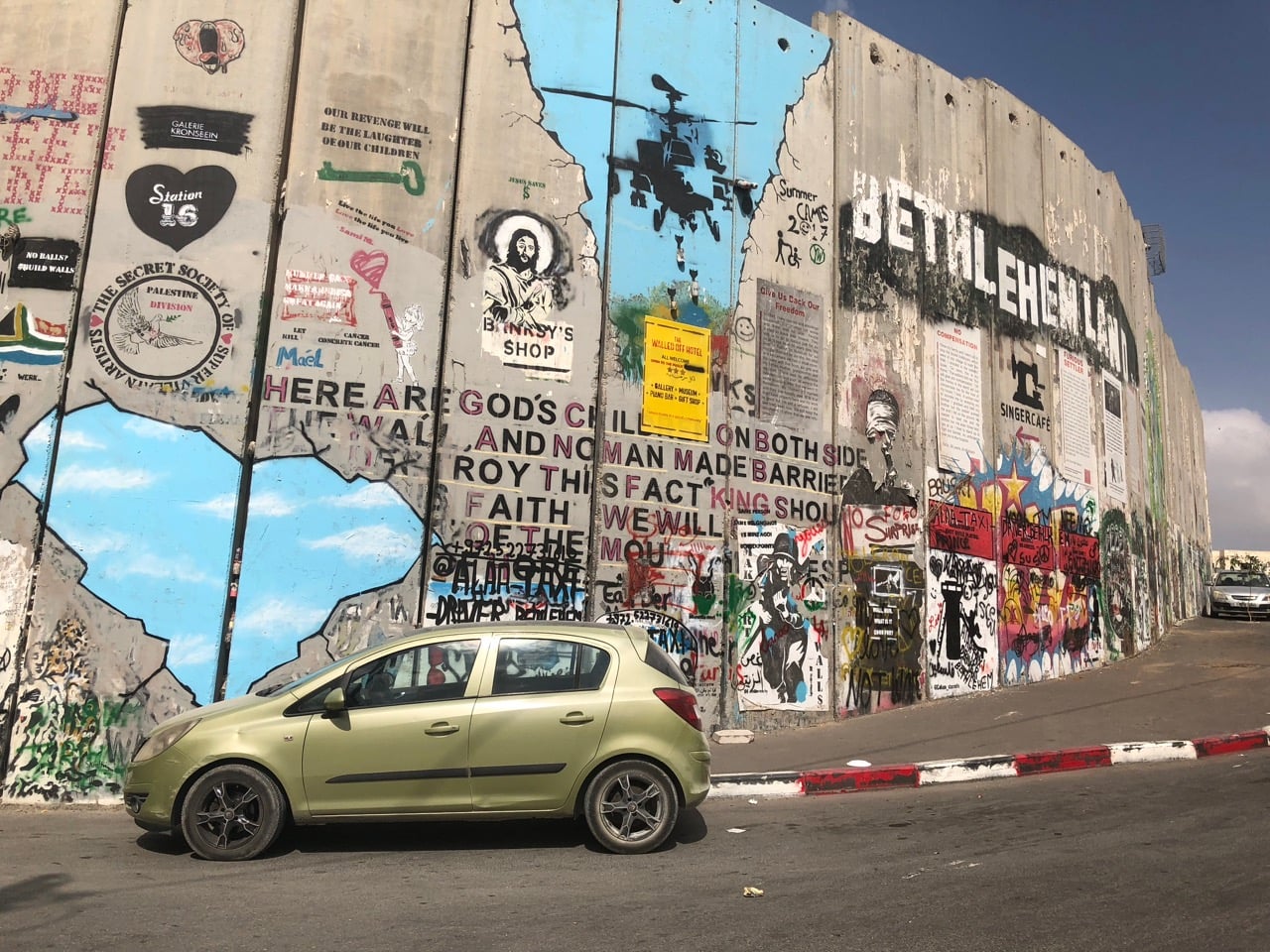 'The Worst View in the World'