Last week I reached a milestone.
My boss, Tim Ayliffe, Managing Editor at ABC News awarded me the ABC medallion for 25 years of service.  I was so thrilled to receive this acknowledgement in front of my colleagues.  I didn't think anyone in the organisation remembered!
ABC Chief International Correspondent Philip Williams sent this beautiful tribute:
Jane is not only a stellar foreign correspondent but she has created her own 'second life' as a fantastic interviewer. She has always determined her own path; never a follower but a leader and has delivered her work with style, wit and grace. Congratulations for 25 years of service to the ABC, but more importantly, to our 'shareholders. We and they are grateful!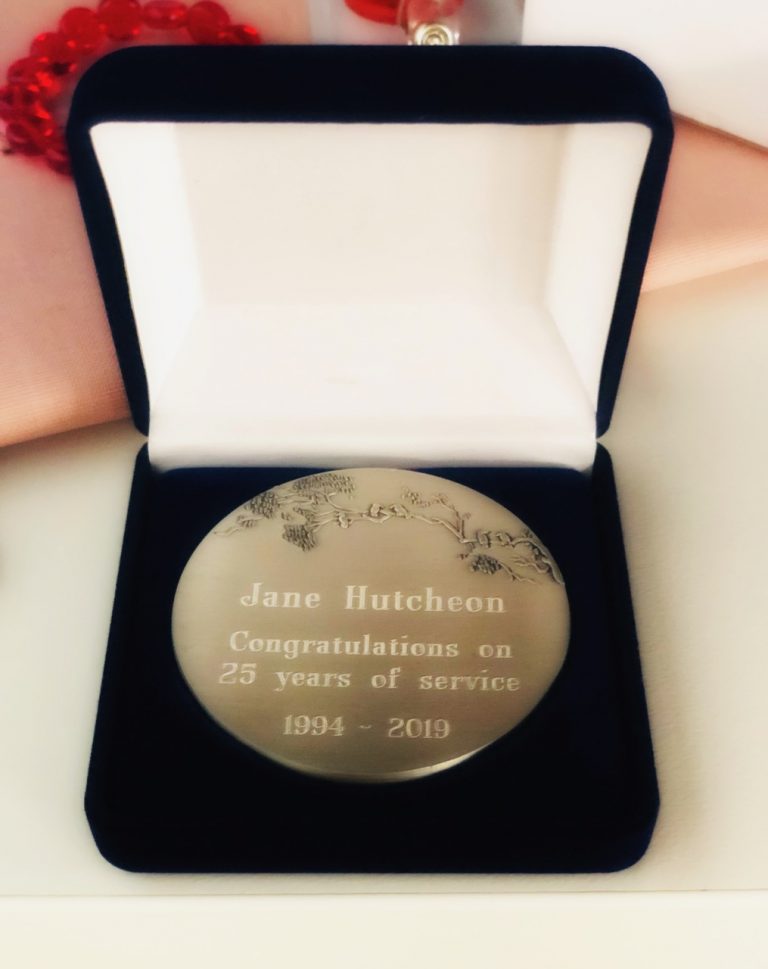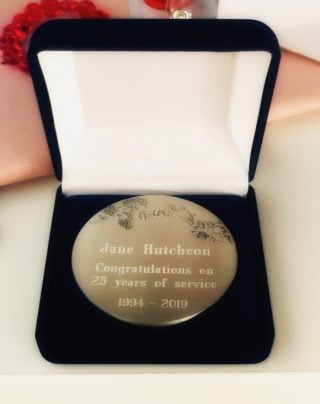 I'm lucky, that as a journalist, I was able to have multiple 'careers' at the ABC.  However my thanks goes to you,  the audience (our 'shareholders') for your support and gratitude over the years. It means everything to me.