It's hard to describe the riot of colour that bombards you from every direction in Zanzibar, an archipelago off the coast of Tanzania. It's a former overseas holding of Oman, which is why it was a destination in my recent tour, The Frankincense Route.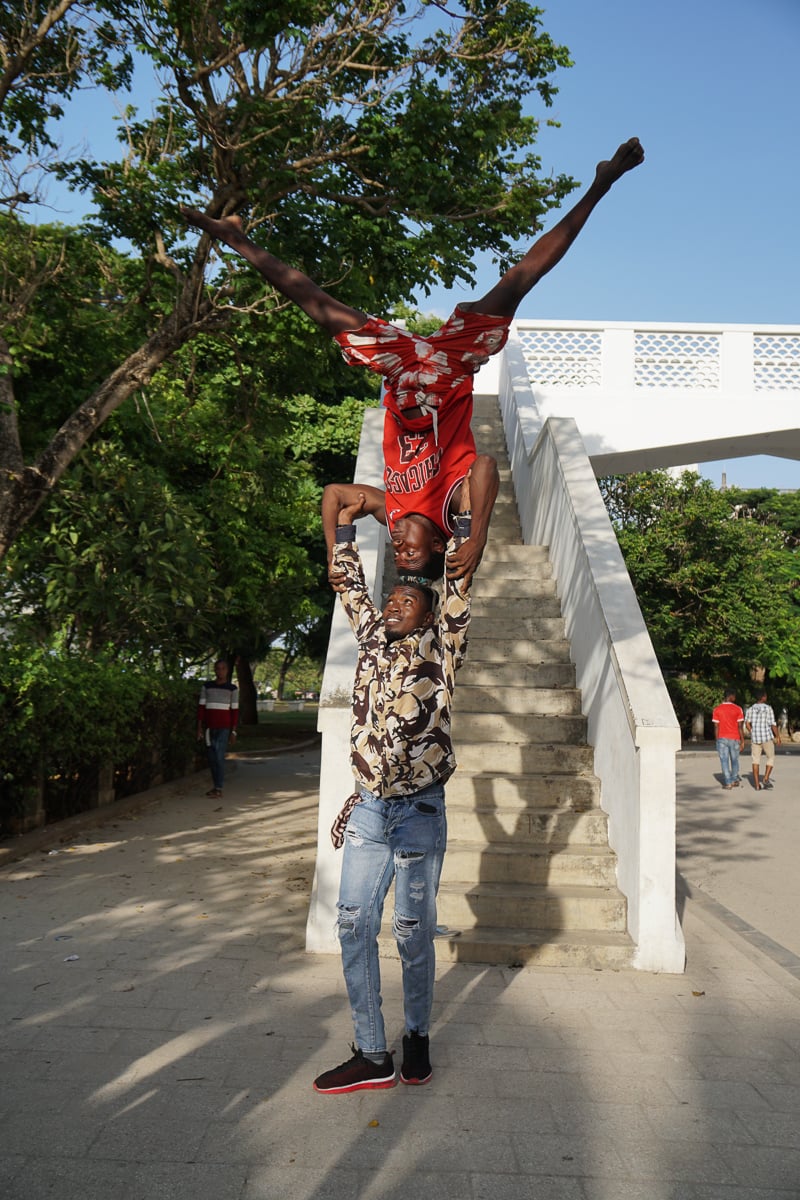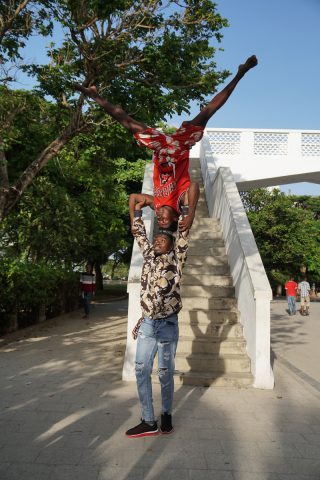 Whether it's the crazy boys diving into the ocean, tropical trees bursting with vibrant flowers and fruit, or the school kids running in the alleyways of Stone Town, this island exudes an energy and an intoxicating sense of joy.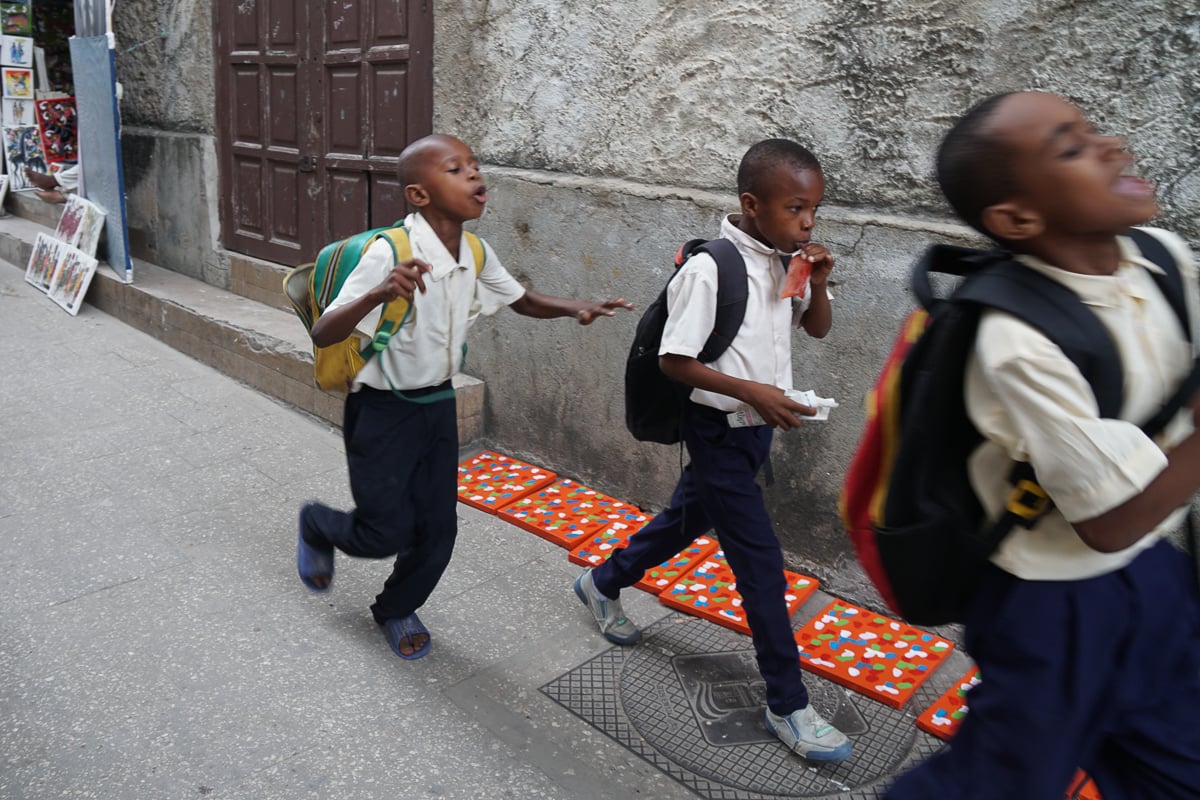 On my first visit to Zanzibar a year ago, I began to notice rectangular pieces of cloth that were used in different ways.  On a dhow (boat) cruise, it was used as a table-cloth, but mostly it was worn by women around their heads or as a wrap skirt.  I thought I'd like to wear one as a scarf.
In the Darajani textile market I discovered a selection of the light cotton cloth and also found out its name; Kanga, which means guinea-fowl, a bird with elegant, loud plumage.  Kanga originated on the coast of East Africa in the mid 19th century.
The cloth has bold design and bright colours with a border around it. It's sold as one long piece but it's actually two identical rectangles.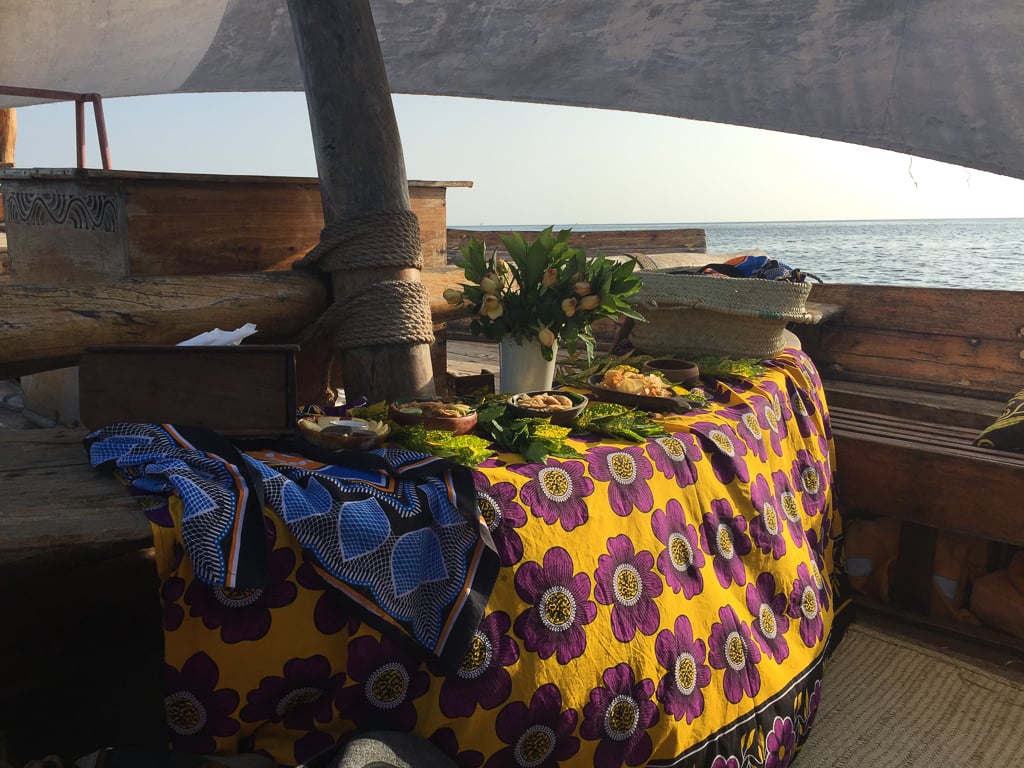 I met Moses in the Kanga shop.
He was buying Kanga for his wife as a surprise.  He told me Kanga are a traditional gift in East Africa; husbands give them to wives, parents to their daughters, a woman may split a pair to give half to her best friend. Babies are wrapped or carried in them, like an African Baby Bjorn.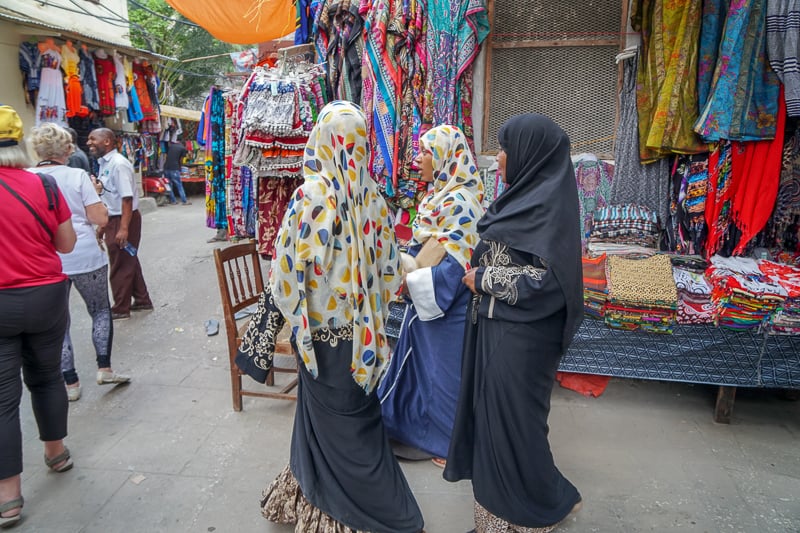 But there's more to it than decoration or functionality.
Our guide explained that the custom of a man being permitted to have up to four wives, often creates an atmosphere of envy or disappointment among the women. He pointed to the bottom of the cloth where there was a phrase or jina in Swahili.   Each Kanga comes printed with words from well-known proverbs, popular lyrics or poetry to personal statements.
So apart from its role as a piece of clothing, the Kanga telegraphs a woman's feelings by its brief statement aimed at a competitor, a problem wife (or wives) or the husband.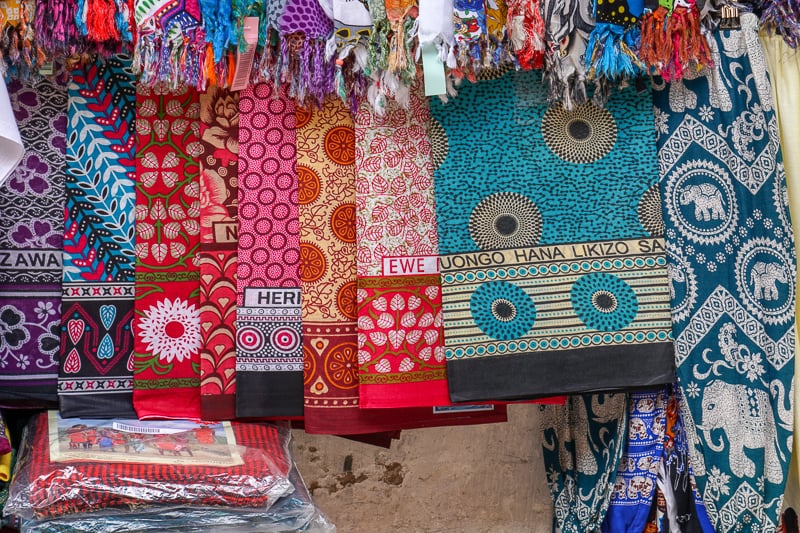 Disturbingly, in 2006, the Kanga took centre stage during the rape trial of South African President Jacob Zuma.  He testified that the woman he had sex with, known as Khwezi, was wearing a kanga at the time and he interpreted her dress as an invitation to seduce. Zuma's case was dismissed and Khwezi, who was seen as a pariah for reporting her rape, fled South Africa for a time.  While in the Netherlands she wrote a poem – I am Kanga – part of which I've reproduced here.
I am Kanga
I wrap myself around the curvaceous bodies of women all over Africa
I am the perfect nightdress on those hot African nights
The ideal attire for household chores
I secure babies happily on their mother's backs
Am the perfect gift for new bride and new mother alike
Armed with proverbs, I am vehicle for communication between women
I exist for the comfort and convenience of a woman
But no no no make no mistake …
I am not here to please a man
Khwezi died of HIV/Aids in 2016.
I bought quite a few Kanga during my trip including a large piece (without a saying) which I'll use as a table-cloth.  I didn't buy based on the messages as I don't read Swahili, but I was hoping to collect some clever quotations.
When I got home, I asked my Tanzanian friend to translate my newly-purchased Kanga for me.  Here's a selection of my Kanga messages:
Maso Maso Mwanangu Usimuone
Stop gazing at my child (This was a wedding Kanga, so intended as a gift from a father or mother?)
Mso Hili Ana Lile
You never stop picking on me
Wewe Kwangu Zilipendwa Chuki Za Nini
To me your days have past so why continue to hate?
Kanipenda Mwenyewe Laajabu Silioni
Nothing is surprising as [he] loved me first
Nibure Zenu Chuki Na Pata Yangu Riziki
Your hate is useless as my blessings continue to flow
It turns out, I had inadvertently picked designs with jealous messages.
I'll be a bit more careful next time.