Inside Ben Gurion's Library
of the Sea Stones & Stories tour, as we prepare to leave Tel Aviv, was the home of former Israeli Prime Minister David Ben Gurion.
Most of the Tel Aviv house is now home to Ben Gurion's library.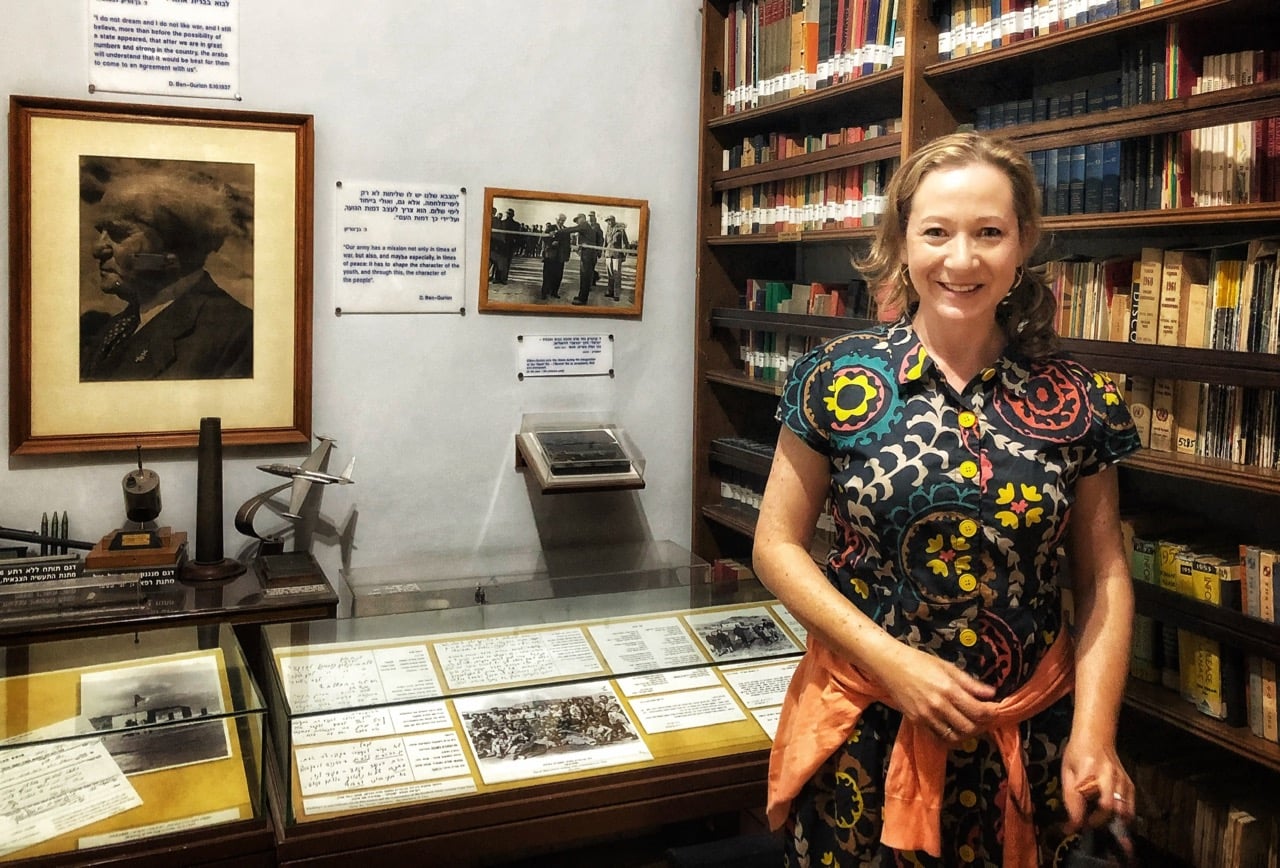 The founding Prime Minister was, like many leaders, an insomniac.  He collected more than 22,000 books in eleven languages!  Our young guide said he taught himself so many languages because he believed it was important to read a book in the language in which it was written.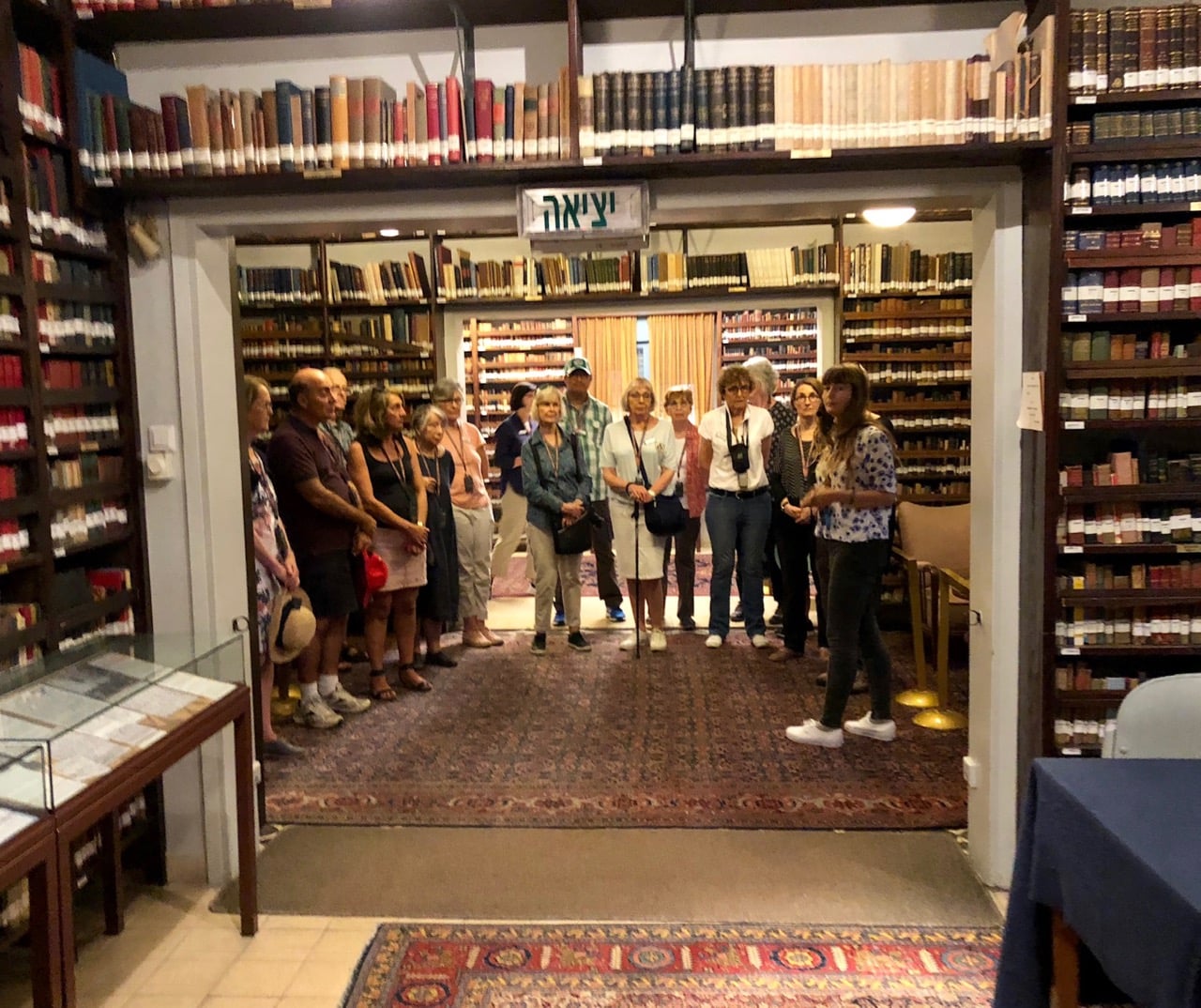 Other facts about Ben Gurion which I enjoyed, the gnome-like leader practised Feldenkrais and was taught to do a headstand.  Apparently he summoned the media to the beach so they could capture him posing.  The buff gentleman in the background is his bodyguard.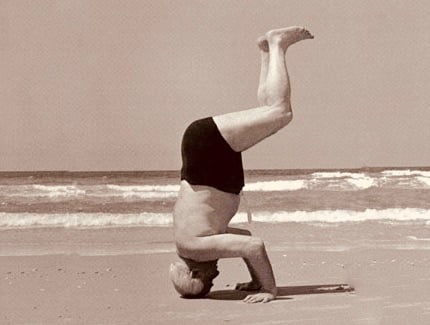 We heard so many glowing things about DBG I asked whether, apart from being a great Prime Minister, he was a good husband and father.
Our young guide admitted that he was not.
A book about Ben Gurion's private life, published this year by historian Tom Segev, poses the question "if the leader isn't faithful to his wife, maybe he's not faithful to his voters, either".
I enjoyed the peek into his shrine former home. It made me think about the creation of myths.  They abound in this land.
Although a myth can still be a great story.