Brooklyn, New York is hip.
You can almost smell its resurrection, its … redemption. Here's a recent longread from the New York Times about the borough written by long-time resident Wendell Jamieson.
The wholesale renovation going on in this once industrial, down-and-out neighbourhood exhilarates.
In Brooklyn Bridge Park the family-friendly waterfront along the East River, there's plenty of fencing and temporary walls to hide construction.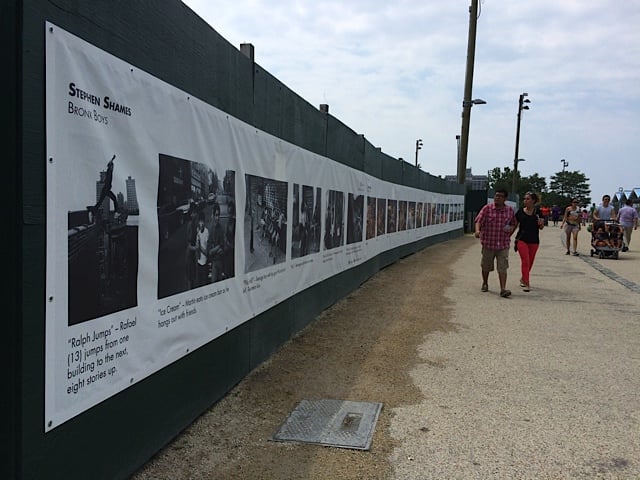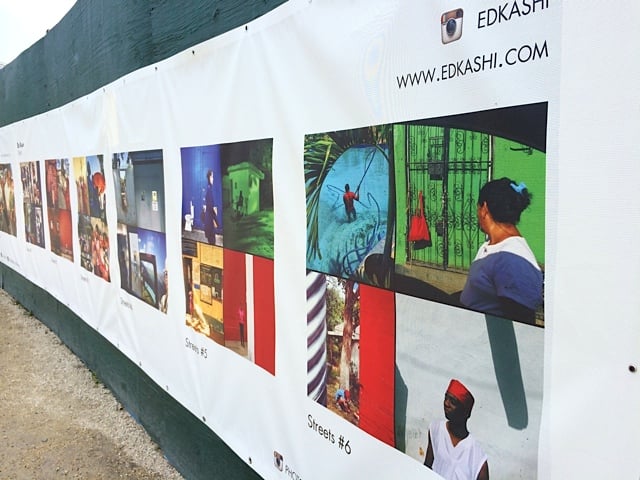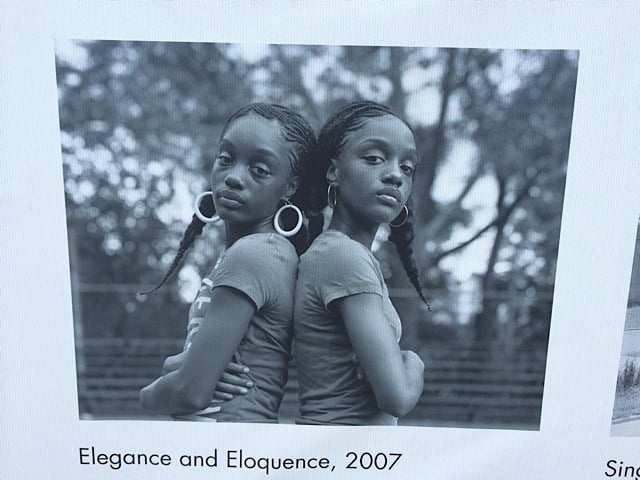 No space is left useless.
I particularly admire the focus on photography.  Aren't Elegance and Eloquence delightful?
Covering fencing with art is a great way to use space. We should do more of it here.