My Answer: Toughest Time of the Year
Thanks so much for answering my question: what's the hardest time of the year for you?
Most people replied that Christmas is a difficult time of year due to loneliness, nostalgia for their childhood and reminders of the loss or distance of family.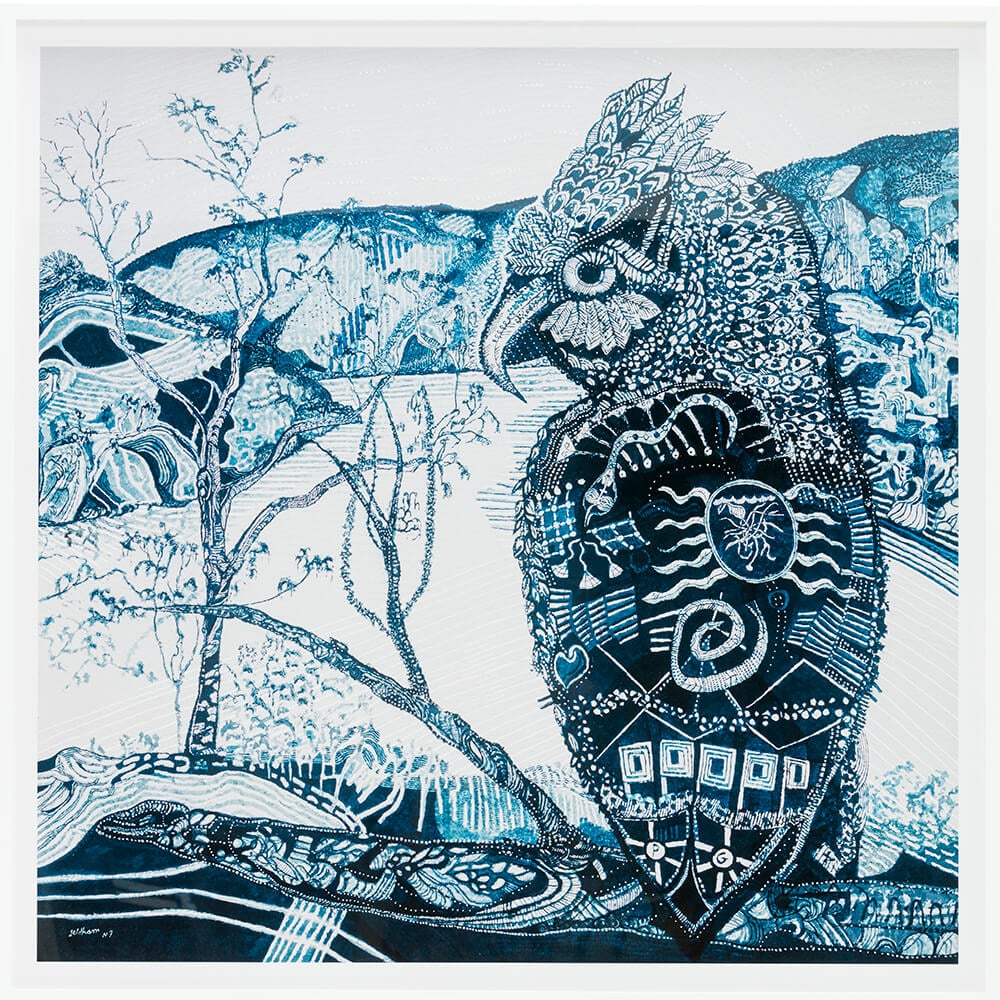 'Blue Owl Morning Bay' used with kind permission of Joshua Yeldam
Can I share something with you, Heidi?  The hardest time of the year for me is New Year's eve.  I think resolutions are pointless.  A 'commitment' is much better and it doesn't need to be done on January 1st.  Over the past few years I've worked hard to ignore the hype around NYE.  However, a certain person in my life loves fireworks, so our family attends the early show, just to see the joy on her face. [By the way, I don't make resolutions anymore, I do a regular stock-take which I'll talk about in another post.]
Heidi, the hardest time of your year is school exam time. "I have two children with learning difficulties (dyslexia, dysgraphia and dyscalculia)," you say.
—
"I can't prepare myself. I know it's coming and I feel so much for my kids. For me personally, it's like an impending tsunami.  I try so hard to prepare myself for the anxiety and the stress. The kids know they have to go through this process at school and I have to let them go…my heart just breaks."
—
You say your experience with children who struggle with literacy and numeracy difficulties is a kind of grief.  This makes complete sense. You grieve because it's confounding and upsetting how hard life can be for people that you love. You wish you could change something to make it easier for them.  However, you know they will eventually have to navigate their own way.
I have not had a personal experience with learning difficulties, Heidi.  However I have interviewed many extremely successful people who live with dyslexia.  The singer Leo Sayer couldn't tie his shoe-laces by the age of twenty-one. Until he was an adult, he didn't have a diagnosis for the way his brain worked.  However, he seems to have made a truce with his dyslexia:
"I think sometimes those things allow you to train your brain in other ways, and your heart in other ways, to actually get through life in different ways.  It certainly grew my creativity," Leo Sayer said. Another person who touched me with his story was the artist Joshua Yeldham:
—
"Well, I was drowning in life in that whatever I touched at school was deemed a failure.  So every exam I failed.  And no-one at that point knew that I had learning difficulties.  Later the word 'dyslexia' came out.  But back then it wasn't picked up and so I was a failure."
—
The blue owl image on this post is Joshua's work.  It fills me with joy and curiosity and I love it to bits.  He wrote about his childhood experience in a brilliant book called Surrender.
Heidi, I know you also help other parents of children with learning difficulties and I thank-you for the work that you do in growing our understanding. Don't forget a bit of self-care.  When exam time comes around again, I wonder if there is anything you can do to try to ride the approaching wave – apart from run, which you playfully suggested :) I feel confident your wonderful kids will make it through the giant maze and I imagine you waiting at the exit, arms open wide, ready to guide them through their next challenge.
Love, Jane x